The ASC and ICAP Committee sincerely appreciates and acknowledges the IUIS, the CDC, and our Sponsors for supporting our important initiatives.
Support is needed for the 2017 to 2019 Line Item Budget for the following:
Funds to support the annual autoantibody standardization committee meeting coinciding with the American College of Rheumatology Annual Scientific Meeting. Note that all members who attend this annual meeting use their own registration, travel, and accomodation funds. The budget item is primarily to cover costs in hosting a two-hour in person meeting;

The availability of ANA/autoantibody standards currently listed on www.AutoAb.org;

The ongoing development and maintenance of the websites www.AutoAb.org and www.ANApatterns.org, including the ICAP translation webpages (currently translated to Portuguese, Spanish, German, Chinese, Italian, and French), the development of clinical descriptions and translations for each AC pattern, and the proposed educational program and online training.
Unrestricted Educational Grant Support for the Autoantibody Standardization Committee – ASC/ICAP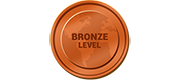 MEDICAL & BIOLOGICAL LABORATORIES CO., LTD